Ladyboy culture has been widely accepted in Thailand. The Thai locals called them "Kathoey" in the Thai language and are arguably one of the most convincing transvestites throughout Southeast Asia. These individuals are men whose features show feminine behavior and dressed womanly; whether or not they have altered their sex genital, they are referred to as transgender ladies in Thailand.
Ladyboys in Thailand are not permitted to switch their legal gender. They would certainly not be exempted from serving their national army training duty, even after their genital reassignment surgery.
Bangkok, the capital of Thailand, is considered the ladyboy capital, the largest ladyboy population globally, and one of the countries that accepted most LGBT society in Southeast Asia. It's not a surprise that many ladyboys are to be found in this country.
The Thai kathoeys are world-famous for perfectly womanly looks. They enhance their bodies, such as boobs implants, makeup, plastic surgery, sex surgical reassignment, and other advanced surgical treatments that might completely transform them into women more quickly. Ladyboys are being a lot more attractive as well as eccentric than some cis-women.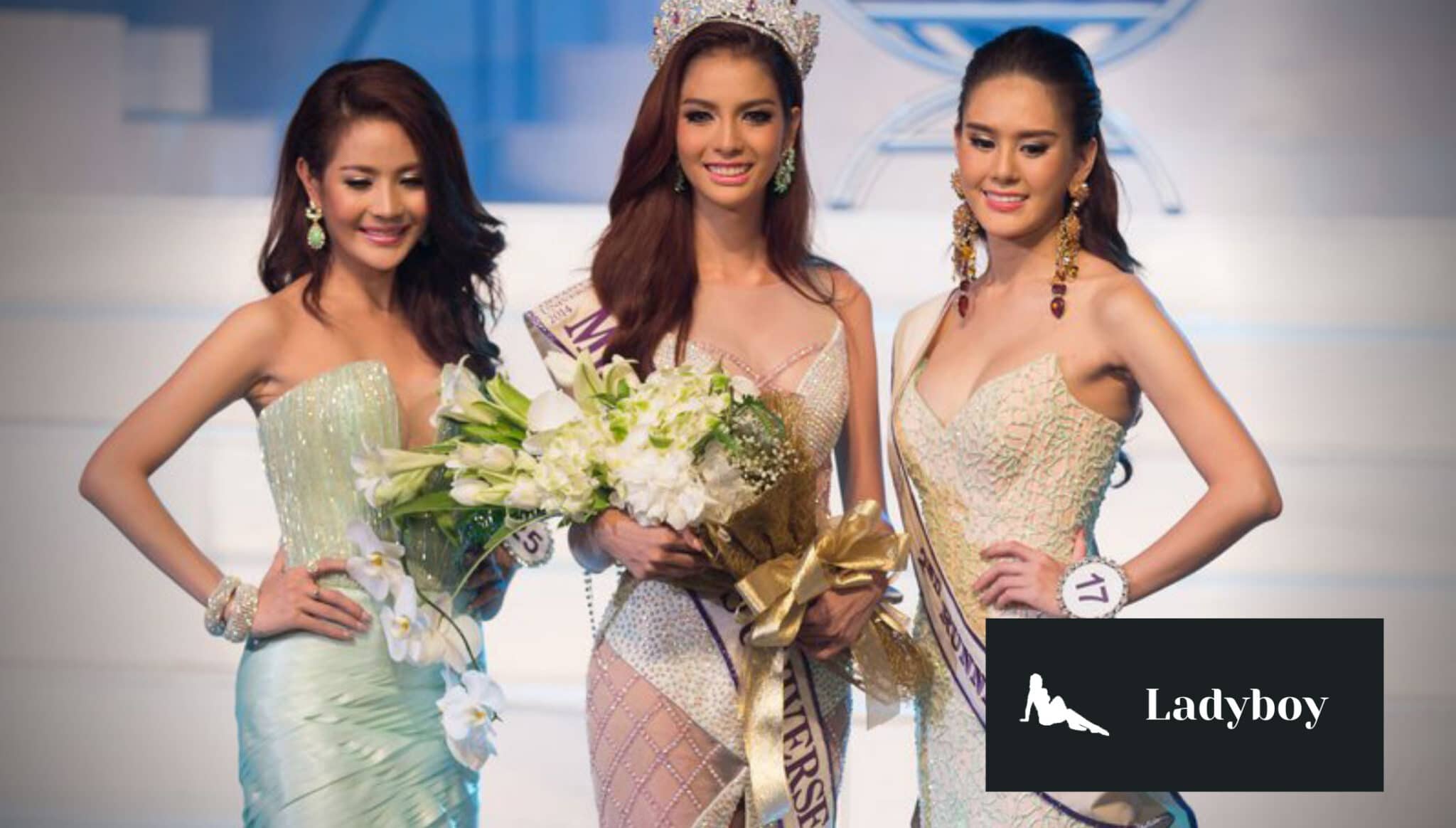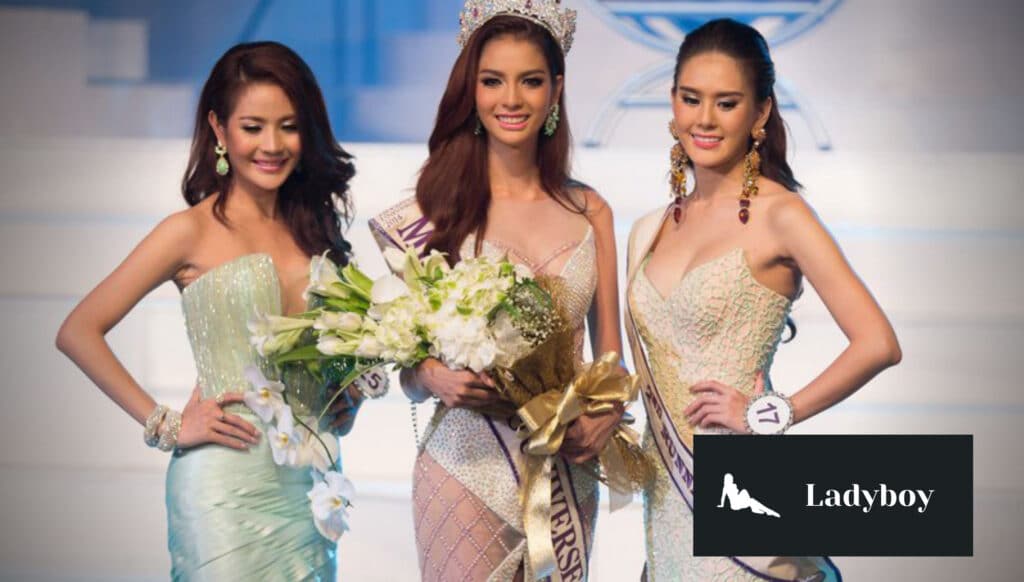 How to tell the difference between a Thai ladyboy?
It can be easily mistaken between a Thai ladyboy and an actual woman, particularly for first-time foreign vacationers to Thailand. Thai ladyboys are a lot more gorgeous than Thai women, and it's hard that you can't tell apart where a woman you come across on the street might well be a ladyboy. They blend magnificently well with both the Thai community as well as with foreign tourists.
For men specifically, you would like to know precisely how to identify a Thai ladyboy. Right here are some tips for identifying a Thai ladyboy literally:
Height – The ordinary Thai male is taller than the female, so when you see a too tall, long-legged, long-armed Thai female in go-go bars or nightclubs, she could well be a ladyboy.
Extreme womanly – ladyboys rely on cosmetics to apply thick makeup, placed great attention on their clothing, and dressed sexily.
Body physical – ladyboys have broader shoulders and larger hands than women, particularly in Thailand, where females are small size built; try to hold her hands to feel if her skin is as soft and smooth as it should be.
Adam's apple– Examine if she has it? It can additionally be surgically reducing its overall size as well as noticeable nowadays.
Voice – ladyboy is a lower voice or unfeminine tone much deeper than that of a female and will undoubtedly exaggerate.
What are Ladyboys commonly work for a living
In the bigger cities, ladyboys are more normalized in the Thai culture community; some ladyboys work in the most predominant women profession such as:
Hair-dresser
Fashion designer
Actress / Entertainer
Singer / DJs
Models
And also frequently see them working in:
Retail malls, restaurants, and some red-light district entertainment establishments include go-go bars, nightclubs, massage parlors, and ladyboy escorts.
Where to get hooked on with Ladyboy Bangkok?
Thailand's most decadent tourist spot has a higher price for ladyboys, as there are many jobs offered to them and higher demand rates throughout bigger cities.
Bangkok, especially in Sukhumvit, has the highest number of foreigner-oriented ladyboys in Thailand. There are lots of Thai ladyboys in Bangkok that await a sexual-related experience with you every day.
Bangkok is where you can easily find working ladyboys, freelancers out of bars, along with after-hour pick-up clubs, making it very easy to hook on with them. Some ladyboy escorts will also offer special service packages from tour guides to sexual adventure enjoyment.
Freelance ladyboy short-time enjoyment rates range from somewhere between 1,500 – 3,000 Baht for an hour session, and 3,500 – 8,000 Baht for overnight long-time session adventure, usually back to your place.
Do Keep in mind these rates can be lower or higher upon negotiation, and ladyboys like real escort girls, age, and beauty dictate the prices.
A few more spots get hooked on with a ladyboy in Bangkok, such as the Ladyboy bar girl in Bangkok's busiest red-light districts, hooker street in Sukhumvit, massage ladyboy in the salons available from some online escort websites as well.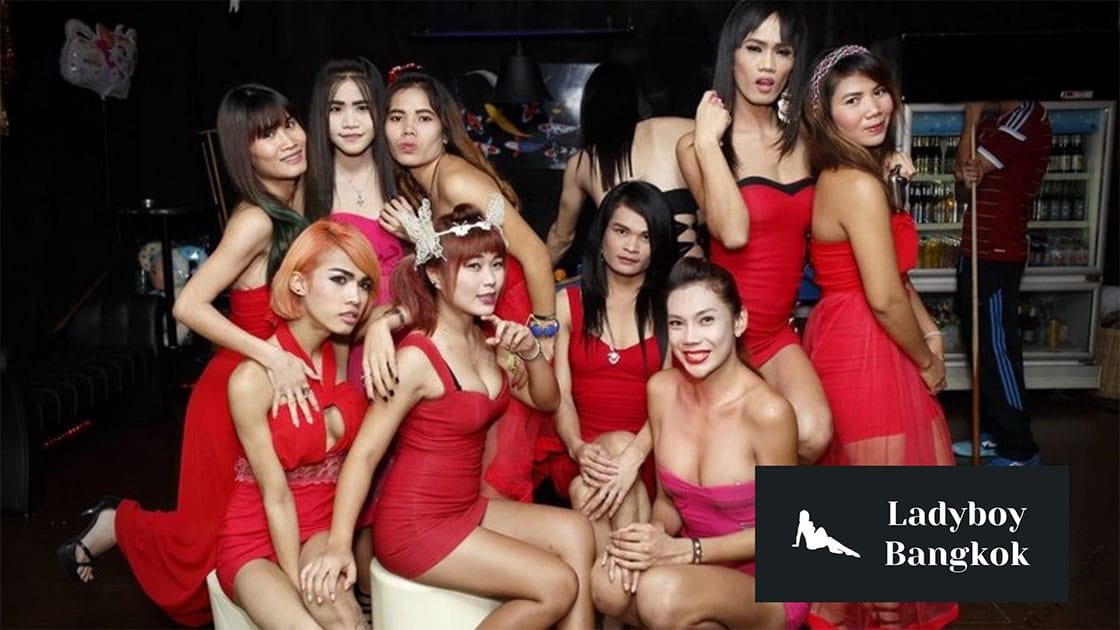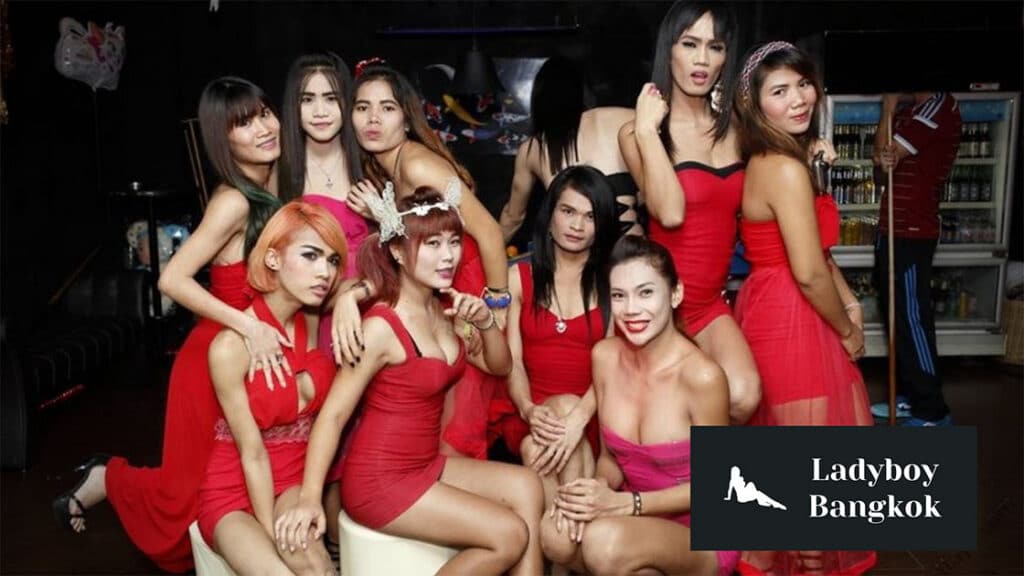 Ladyboy Go-Go Bar girls in the Red-Light District Area
Nana Plaza, Soi Cowboy, and Patpong in the Bangkok area are familiar places to check out for the most attractive ones you can find here.
Go-go bar ladyboys are attractively beautiful; most have nice fake boobs, some have butt implants, are usually all young, are in their early mid-twenties, have great bodies, and tend to look more feminine than anywhere else.
The standard bar fine is 600 Baht, and Ladyboy charges between 1,500 and 2,000 Baht for a short time. With an additional cost at Nana Plaza, you will be offered a room on the building's top floor.
Exploring Ladyboy in Bangkok hooker street
Down the Sukhumvit Road, the largest segment of ladyboy escorts is found along Sukhumvit Soi 4 on the part of Bangkok's streets, particularly in this prime area of red-light districts, probably Bangkok's most sinful street.
It's known as Bangkok's beer bar capital and is just about a stone's throw away from Nana Plaza down the Soi, and ladyboys are all hanging out on the walkway.
The rates are 1,000 or 1,500 Baht for a short time; usually, a hotel room will be provided with additional fees, making it more convenient for you.
Ladyboy massage parlors in Bangkok
The main areas for paid pleasure ladyboys massage salons are along Sukhumvit Road. These ladyboys usually are not as attractive as those in go-go bars.
The standard rates for ladyboy massage in Bangkok are around 400 Baht for a Thai Massage and Oil Massage for 600 Baht. If you prefer a happy ending, it means a hand job. Blow jobs and sex services are also frequently offered for an additional tip of 1,000 to 2,000 Baht.
Bangkok Ladyboy escort online booking
Another convenient option to get laid with a Bangkok ladyboy, book a Bangkok ladyboy escort online, and she comes to your place. It takes between 30 minutes to 2 hours for her to arrive, obviously depending upon the distance between you and her location and the traffic situation.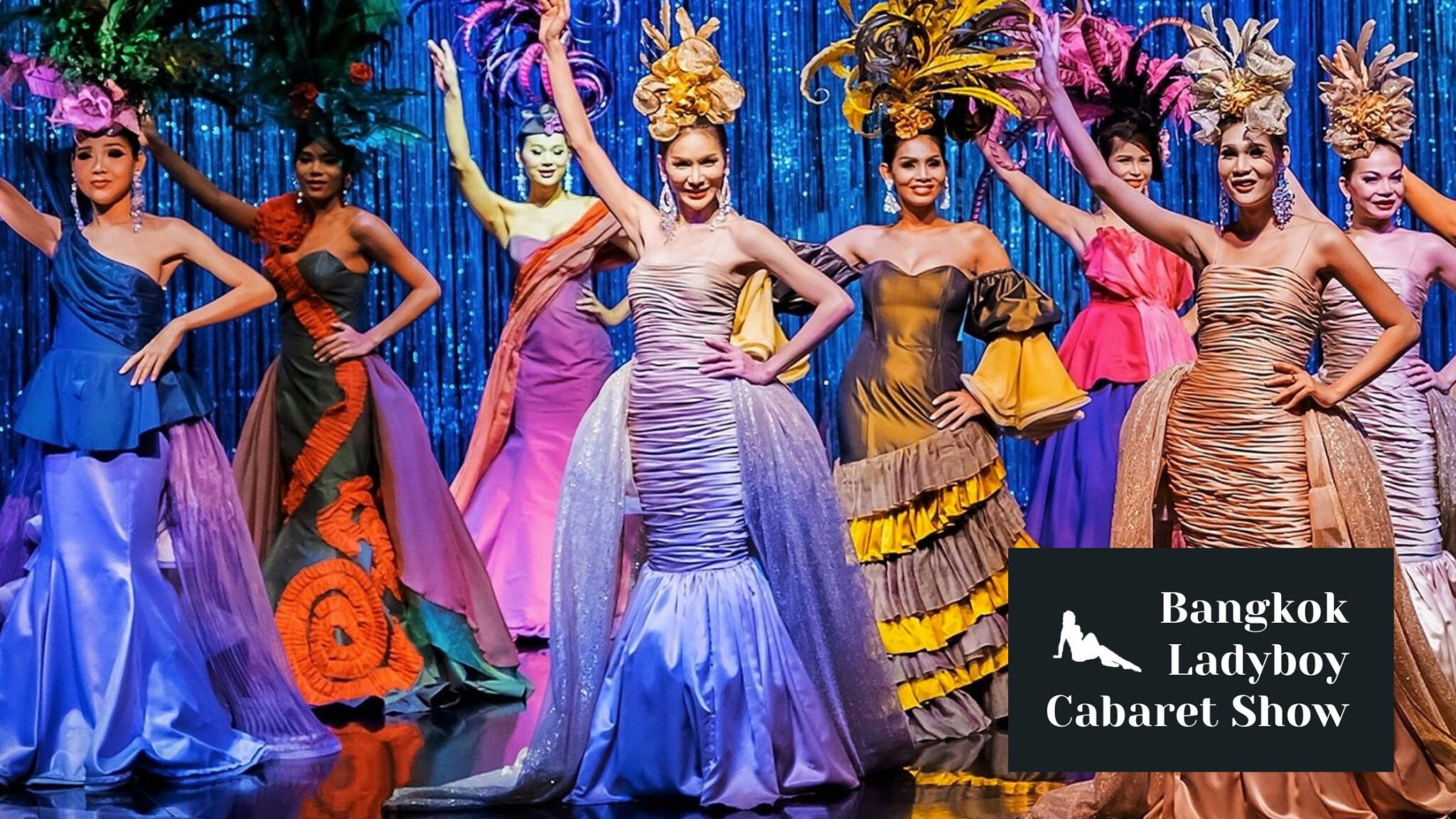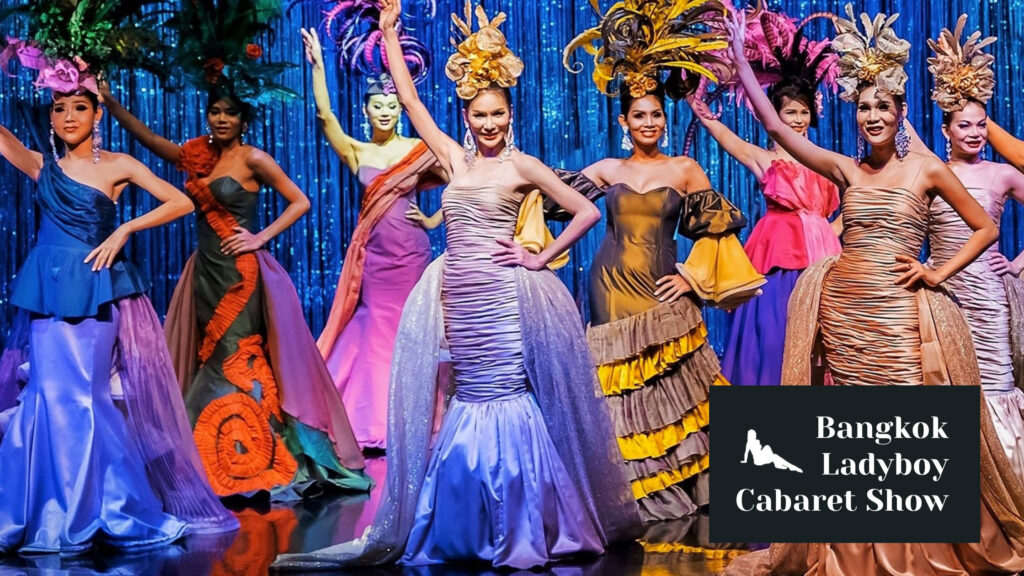 Bangkok Ladyboy Cabaret Show for Travelers
Bangkok Ladyboy cabaret dance shows in Thailand are incredibly great entertainment for leisure travelers, unequaled to anything you will undoubtedly see elsewhere on the planet. The world's world-renowned ladyboy Tiffany cabaret shows in Pattaya and Miss International Queen (the world's largest and most prestigious pageant). All these popular ladyboy events are certainly something not to miss on your travel itinerary.
Final thoughts
While picking up ladyboys from go-go bars generally have more selection choices and adventures, but it's also quite costly as you have to pay an additional bar fine and couples drinks in the bar itself. Alternatively, you may save a lot of time and effort by just booking a Bangkok ladyboy escort online at the relaxing pace of your room. Getting laid with Bangkok ladyboys is genuinely another fantastic experience to start.
---