Thailand reopening to tourists plans to waive its mandatory quarantine for vaccinated visitors to its capital Bangkok and major tourist destinations from October in a bid to restore a crucial sector battered by coronavirus travel curbs.
Thailand has given that a year ago tightened up visa procedures and needed all visitors and its returning citizens to go through 2 weeks of quarantine in government-approved facilities.
From July 1, 2021, The Tourism Authority of Thailand (TAT) revealed that Phuket Island will be the first destination in Thailand reopening to tourists as a pilot program for overseas visitors. As a result, abroad travelers from low-risk countries who have inoculated against Covid-19 can travel freely to Phuket Island without the need to quarantine.
Before Thailand reopening to tourists, the authority will inoculate most Phuket residents and tourism operators before mass vaccinations begin in Thailand.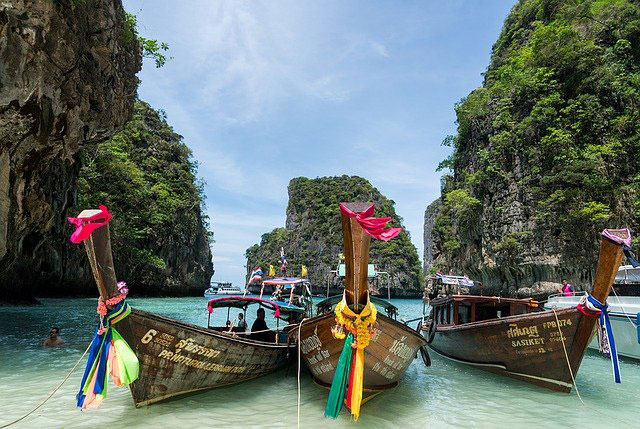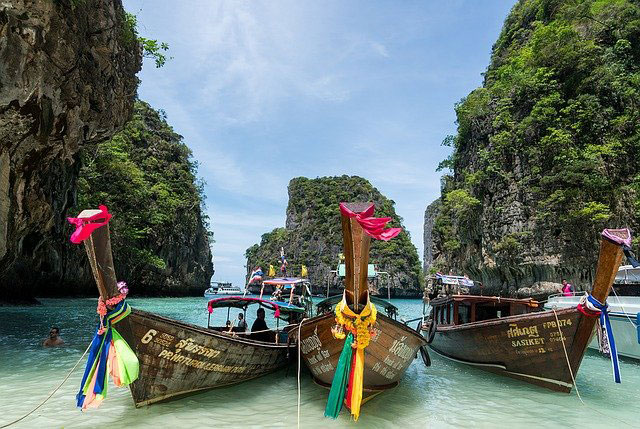 Travel Requirements to Phuket Without Quarantine in Thailand Reopening to Tourists
Under the so-called 'Phuket Tourism Sandbox' plan arrangement, visitors will still need to follow some procedures before entering Thailand.
These are the main requirements for overseas travelers:
Phuket SandBox Requirements
Proof Vaccine Certificate. (both jabs)
Travel health insurance covers Covid-19 treatments. (Min. 100,000 USD coverage)
Proof for RT-PCR negative Covid-19 test results within 72 hours before travelling.
Get a Certificate of Entry (CoE) from the Thai Embassy before departure.
Download and install the ThailandPlus application onto your mobile before departure and prepare the QR code for immigration clearance upon arrival.
Important Things to Remember
All tourists must fly directly to Phuket International Airport*
(*Passengers transit via Bangkok Suvarnabhumi airport might be permitted, and some guidelines must be fulfilled.)
Must stay in hotels that are SHA Plus certified (these types of hotels adhere to health and safety protocols, and 70% of their staff have been vaccinated.)
Require another Covid-19 test upon arrival, and repeat tests during the 14-day mandatory stay on the Island before leaving for other provinces. (Sources from Bangkok Post)
Requires to wear a GPS enable tracking wristband.
Kids aged under six who come with their fully vaccinated parents or guardians will be allowed into Phuket. On the other hand, kids between 6 and 18 years of age will need to go through Covid-19 screening upon arrival at Phuket airport.
Prepare for Opening Other Destinations in Thailand
The new procedures imply more available access to hotspots like Pattaya, Phang Nga, Koh Samui, Krabi, and the capital Bangkok, amongst the ten provinces that will welcome tourists with proof of vaccination without the need to quarantine on arrival.
In an article, Phuket set for July reopening posted by Bangkok Post; the official will reopen these tourist destinations from October 1, 2021:
Bangkok
Phetchaburi (Cha-am district),
Prachuap Khiri Khan (Hua Hin district),
Chiang Mai
Chon Buri
Buri Ram
When Will Thailand Reopen Fully To Tourists
The schedule for the recovery roadmap will depend not simply on overseas visitors that are being vaccinated but also on a significant percentage of the local population in Thailand.
Thailand's government has authorized a reopening plan in stages to bring back the nation's economy impacted by the Covid-19 pandemic. Particularly in the tourism sectors, entertainment-related business, and renowned nightlife activities in Bangkok such as the go-go bars, clubs, escort service, ladyboy shows, and massage parlors. As a result, Thai authorities expect that quarantine would be lifted totally in all locations of Thailand on January 1, 2022.
Bottom Line
From July 1, Thailand resumes its border, beginning with Phuket island. Travelers preparing their trip to Phuket that has performed the completed vaccination against Covid-19 will be permitted into the resort Island quarantine-free on arrival. However, tourists must fulfill all 'Phuket Tourism Sandbox' conditions before traveling to other provinces. In addition, the nation does not prepare to resume more extensively till 2022.
Disclaimer: The present travel guidelines and constraints can change without notice. Therefore, consult the Thai consulate and local authorities in your country to confirm your nationality's entry for any updated requirements before traveling.